FUTURE OF INFLUENCER MARKETING
Influencer marketing is a way brands can promote their products through endorsements or recommendations from popular influencers and content creators on the internet. Social media and blogs are home to a majority of influencers, although other creators like podcast hosts can fit the bill as well. It has become a huge trend since 2020 and beyond, the future looks promising too. Key trends include growing popularity of micro and nano influencers, brands looking for ongoing partnerships, different types of social media platforms, massive performance-based deals and much more.
WHY IS IT IMPORTANT FOR YOUR BUSINESS?
In this wild sea of international brands and big businesses, it's becoming increasing difficult for a business to make a mark in the industry and draw attention on the internet. This is largely because every business, big or small, has invaded the online world creating an insurmountable amount of noise. The quest for an alternate approach has compelled brands to appreciate the power of influencers. Many brands have started investing hugely in paid influencer campaigns. Its pivotal role in your business expansion could be seen from the fact that it leads to amplified brand awareness, precise targeting, enhanced brand credibility and increased audience engagement, hence a hike in search engine ranking and loaded conversions.
WHY QWERTY?
Qwerty Brand Solutions values every dream of a business client that yearns to build a brand name with our clever influencer marketing services. It is one of many insane strategies that have come up and has gained lot of momentum over the past years. We have presence on all the leading social media platforms that allows us to be upbeat with the latest in the marketing industry. Be it the Facebook or Instagram, LinkedIn, Twitter or Pinterest, knowing the inside-out of these platforms enables us to deliver the best of Influencer and other marketing services to our clientele.
HOW CAN WE HELP?
We have influencers for every kind of campaigns to assist your business goals. With an expansive experience in the digital marketing field, we are here to help you grow into renowned brands. Qwerty has created and executed many successful influencer campaigns with brands across a wide range of industries.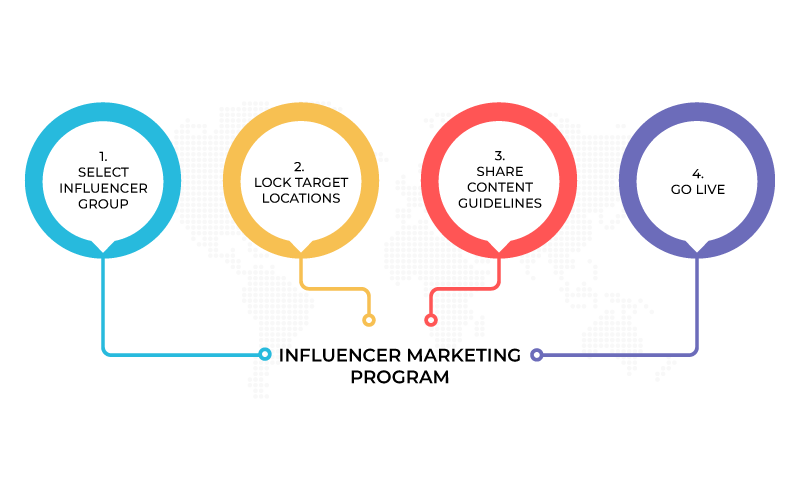 Select your influencer best-suited to your industry:
MICRO INFLUENCERS
10k to 25k Followers
MACRO INFLUENCERS
50k to 2.5Lac Followers
MEGA INFLUENCERS
5 to 25Lac Followers